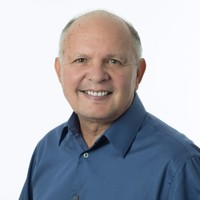 In this episode, Al interviews Dr. Anthony Piparo, performance psychologist, suicide loss survivor, and international best-selling author (recorded 10-8-18). Dr. Piparo shares his own personal story of depression and how natural medicines, supplements, and diet supported his recovery. He also discusses the tragic loss of his son to suicide, strategies for one to utilize when working towards the recovery of depression, and much more!
Dr. Piparo is the author of Freedom from Depression: 6 Keys to Eliminating Emotional Pain. You can find out much more about Dr. Piparo on his website. In addition, you will find him on LinkedIn and on Twitter @tonypiparo.
If you enjoyed this episode, please click the 'like' button. Also, please take a moment to comment and rate the show. Finally, don't miss an episode! Click the subscribe/follow button now!
In addition to The Depression Files podcast, you can find Al's blog at TheDepressionFiles.com. You can also find him on Twitter @allevin18.