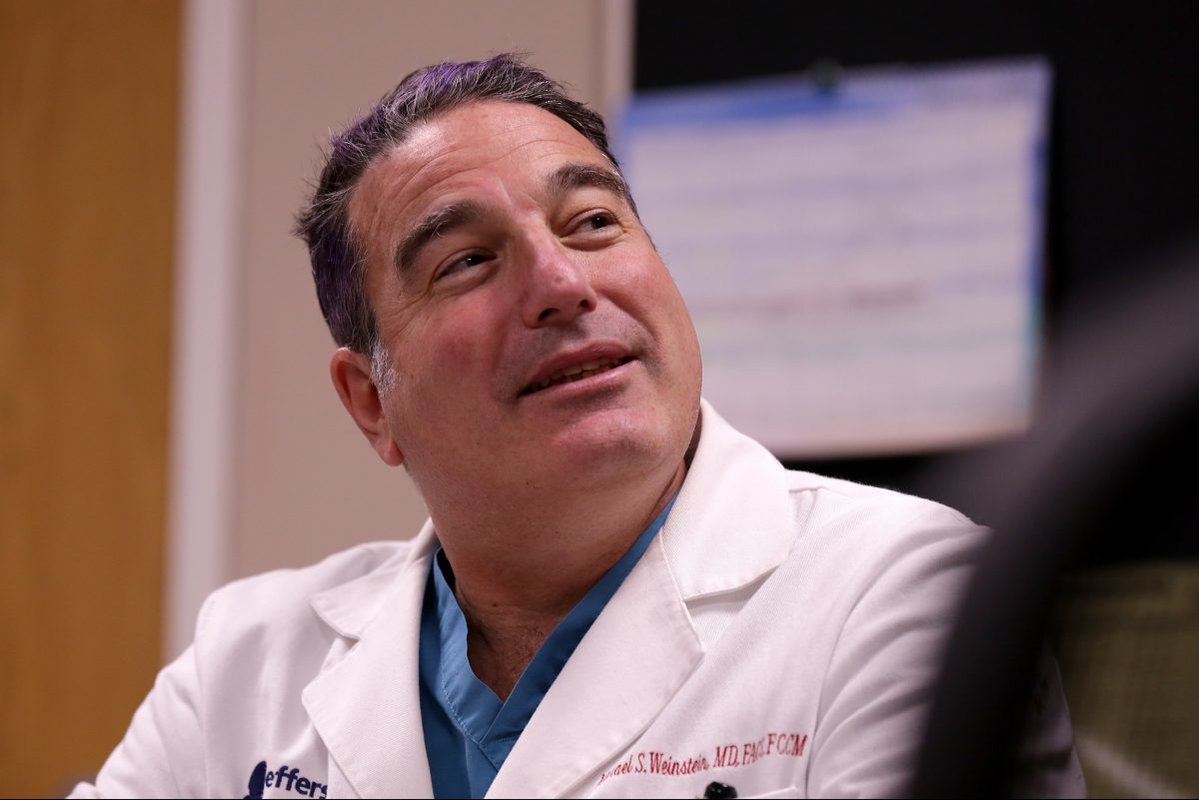 In this episode, Al interviews Dr. Michael Weinstein, acute care surgeon (recorded 7-12-18). Realizing that he could no longer do the work of a surgeon due to the major depression he was suffering, Michael and his wife reached out to their family doctor, and close colleague, who convinced Michael to stop working in order to get help. Michael checked himself into an in-patient program for three months. Michael speaks candidly about being put into seclusion at one point and receiving more than ten sessions of Electric Convulsive Therapy (ECT).
Michael now shares his story publicly and is working at creating systems to better support the mental health of medical doctors. He has written about his own story in an article titled: Out of the Straitjacket and gives presentations on Surgeon Wellness, in which he discusses doctor burnout, the importance of self-care, and systems that promote the wellness of medical doctors. You can hear one of his presentations here.
If you enjoyed this episode, please click the 'like' button. Also, please take a moment to comment and rate the show. Finally, don't miss an episode! Click the subscribe/follow button now!
In addition to The Depression Files, you can find Al's blog at thedepressionfiles.com. You can also find him on Twitter @allevin18.