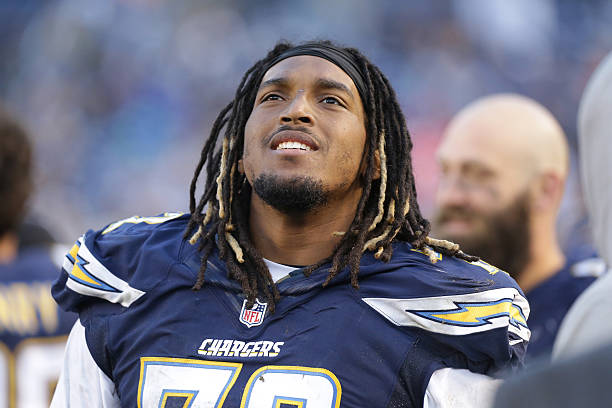 In this episode, Al interviews Joe Barksdale, NFL offensive tackle (recorded 3-13-19). Joe returns to the show approximately one year after his first interview on The Depression Files. Being in a much better place mentally than he was one year ago, Joe discusses the abuse from his parents that led him to a first suicide attempt at the very young age of nine years old. Joe talks stigma, football, and music. Hear about the therapy he's been going to for the past year that includes Eye Movement Desensitization and Reprocessing (EMDR) and how it has supported him in working through some more recent trauma that Joe has experienced.
I would like to note that two days after my interview with Joe, he called me to inform me of a brain scan that confirmed his belief that his depression has absolutely & conclusively no link to Chronic Traumatic Encephalopathy (CTE) whatsoever. He was informed by the doctors that if they were not informed of his status as a professional football player, they would never have guessed it from his scans. Joe's belief that CTE has no connection to his depression has been an important piece of Joe's advocacy.
In addition to press releases and news regarding Joe, you can learn more about him and hear his music on his website at josephbarksdale.com. You can also purchase his first album, Butterflies, Rainbows & Moonbeams on Amazon.
If you enjoyed this episode, please click the 'like' button. Also, please take a moment to comment and rate the show on iTunes. Finally, don't miss an episode! Click the subscribe/follow button now!
In addition to The Depression Files podcast, you can find Al's blog at TheDepressionFiles.com. There, you can also find out how to work with Al as a coach or schedule him for a public speaking event. You will also find Al on Twitter @allevin18.