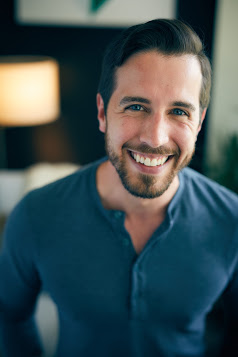 In this episode, Al interviews Mark Henick, mental health advocate and public speaker (recorded 9-16-19). Mark is the principal and CEO of Strategic Mental Health Solutions and previously served as the youngest president of a provincial Canadian Mental Health Association division. His TEDx talk, Why We Choose Suicide, is among the most watched in the world with over 6 million views.
Mark shares his personal story of depression that includes seven hospitalizations between the ages of twelve and sixteen. He describes a "cocktail" of medications that, at one point, most likely led to the development of seizures. Mark describes being pulled from the edge of a bridge at the age of fifteen and over a decade later tracking down the stranger who saved his life in order to thank him.
Mark also describes his ongoing recovery, relapses, the importance of a safety plan, his current advocacy and his podcast, "The So Called Normal". Mark is currently finishing a memoir that is due to be published within the next year. You can find out much more about Mark and how to book him for an event on his website. You'll also find him on Facebook @markhenick. Finally, you'll find Mark Tweeting @markhenick.
If you enjoyed this episode, please click the 'like' button. Also, please take a moment to comment and rate the show on iTunes. Finally, don't miss an episode! Click the subscribe/follow button now!
In addition to The Depression Files podcast, you can find Al's blog at TheDepressionFiles.com. There, you can also find out how to work with Al as a coach or schedule him for a public speaking event. You will also find Al on Twitter @allevin18.