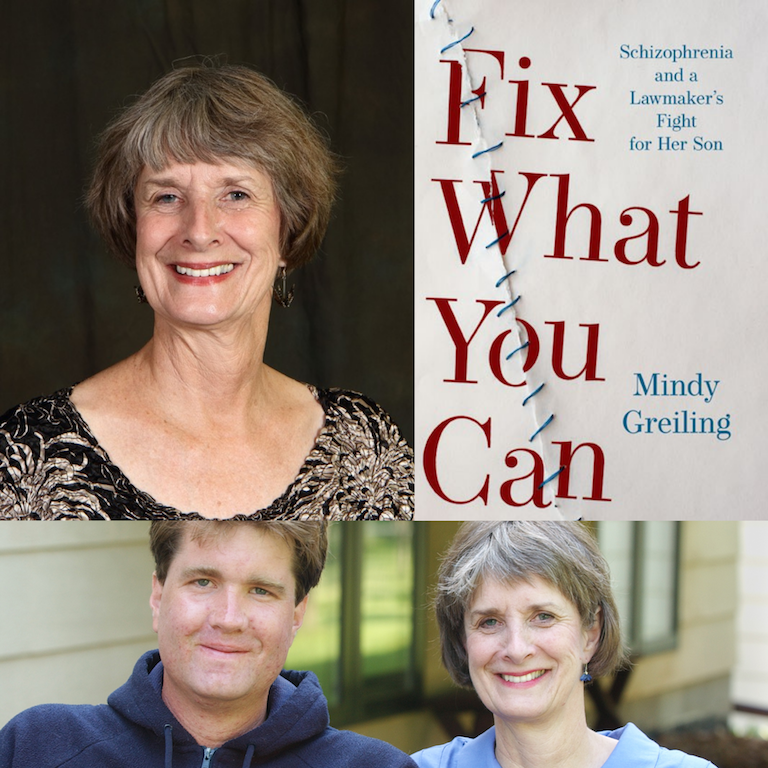 In this episode, Al interviews Mindy Greiling, former Minnesota State Representative, Former National NAMI Board Member and author of Fix What You Can: Schizophrenia and a Law Maker's Fight for Her Son (recorded 8-19-20). A former teacher and school board member, Mindy first joined the Minnesota House of Representatives with her eye on education. After six years in the legislature, her son, Jim, was diagnosed with schizoaffective disorder. While continuing her work within the education committee, Mindy decided to also focus on mental health.
Hear Mindy's story of navigating through the complex mental health system, her attempts at improving it, and the challenges of caring for a loved one with schizophrenia in her new book Fix What You Can: Schizophrenia and a Lawmaker's Fight for Her Son.
Her book will be released on October 6, 2020 and there will be a virtual launch on October 8, 2020. Find out more about Mindy and where to get her book at mindygreiling.org.
If you have listened and feel that you have received some value from the podcast, please consider supporting the show by becoming a Patron at patreon.com/thedepressionfiles. You can begin to support the show with as little as $1.00/month!
In addition to The Depression Files podcast, you can find Al's blog at TheDepressionFiles.com. There, you can also find out how to work with Al as a coach or schedule him for a public speaking event. You will also find Al on Twitter @allevin18.