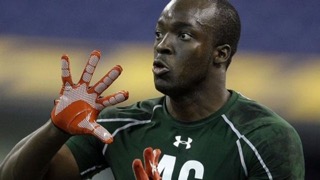 In this episode, Al interviews Ricky Sapp, former NFL Linebacker and current inspirational speaker (recorded 1-6-22). Ricky speaks of the challenges he had in school as a young boy. Kicked out of high school, Ricky ended up in an alternative high school his Sophomore year. Having found a coach who believed in him, football and basketball helped him get through high school.
Ricky was recruited heavily out of high school and joined the Clemson Tigers in 2006. This was a huge change from high school and Ricky started to experience a great deal of anxiety and depression, even throwing up before games. At one point, Ricky even experienced suicidal thoughts and nearly left college to return home.
In 2010, Ricky was drafted by the Philadelphia Eagles. At this point, Ricky was still dealing with anxiety and depression. Prior to signing on with the NY Jets in 2011, Coach Rex Ryan required Ricky to first meet with a psychologist. After signing, he was required to continue with weekly therapy. This was the first time that Ricky actually opened up to a therapist and even began taking medication.
Hear about the incredible work Ricky now does through the Ricky Sapp Foundation, encouraging youth to "Dream Big, Live Big". In addition to his public speaking, The Ricky Sapp Foundation has provided hundreds of kids with support such as backpacks, school supplies, haircuts, new shoes and more.
In addition to his foundation's website, you'll find Ricky on Instagram at rsappfoundation, on Facebook at RickySapp, on Twitter @sapp91, and on Youtube at Ricky Sapp. He also has a website at rickysapp.com and a podcast called "Talk to Me Tuesday", which you can find on just iTunes, Spotify, and other podcast hosting sites.
If you have listened and feel that you have received some value from the podcast, please consider supporting the show by becoming a Patron at patreon.com/thedepressionfiles. You can begin to support the show with as little as $1.00/month!
In addition to The Depression Files podcast, you can find Al's blog at TheDepressionFiles.com. There, you can also find out how to work with Al as a coach or schedule him for a public speaking event. You will also find Al on Twitter @allevin18. Lastly, please subscribe to the show and take just a minute to leave a review and rating.