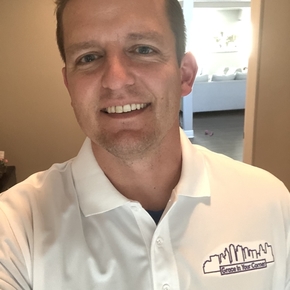 In this episode, Al interviews Cory Strathman, mental health advocate and former principal (recorded 7-11-19). Cory describes working in the high stress role of the principal of an elementary school. After a smooth first couple of years, Cory received a call from his younger brother stating that he had cancer. This was the start of a mental spiral downward. While Cory's wife realized what was going on, she also pointed out that this was not the first time she had seen Cory in a similar state of mind and urged him to seek help.
Cory reluctantly started medication. However, he took them inconsistently and was faced with another downward spiral. Cory started to self-medicate with alcohol and knew he needed more help. He finally agreed to try some counseling and even attended in-patient and out-patient programs. However, his drinking became out of control and it wasn't until he was charged with "driving under the influence" (DUI) and "leaving the scene of an accident" that he finally took his recovery seriously.
After his arrest, Cory immediately resigned from his principal position. He has now started his own advocacy work through his website, Grace In Your Corner. Here you will find his blog, his vlog, professional resources, and more! You'll also find Cory on Twitter @CoryStrathman, on Facebook, and on Instagram.
If you enjoyed this episode, please click the 'like' button. Also, please take a moment to comment and rate the show on iTunes. Finally, don't miss an episode! Click the subscribe/follow button now!
In addition to The Depression Files podcast, you can find Al's blog at TheDepressionFiles.com. There, you can also find out how to work with Al as a coach or schedule him for a public speaking event. You will also find Al on Twitter @allevin18.