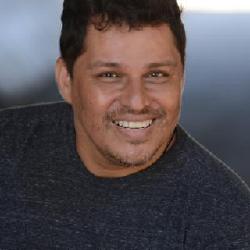 In this episode, Al interviews Daniel Garza, HIV advocate, public speaker, and podcaster. From the age of 13, Daniel hid his sexuality until he was "outed" to his family at age 17. He started drinking in his mid-teens and was heavily addicted by the age of twenty, doing crack and cocaine on a regular basis. At the age of thirty, Daniel was diagnosed with AIDS, at the age of 45 he was diagnosed with anal cancer, and at the age of 47 he was diagnosed with diabetes. Daniel speaks very openly about these physical ailments, as well as his mental health and the diagnoses of anxiety, depression, and health-related PTSD.
You can find out much more about Daniel on his Facebook page, his YouTube page, and on Instagram. Make sure to check out his podcast: Put it Together. Finally, Daniel Tweets @LilMesican. 
If you enjoyed this episode, please click the 'like' button. Also, please take a moment to comment and rate the show. Finally, don't miss an episode! Click the subscribe/follow button now!
In addition to The Depression Files podcast, you can find Al's blog at TheDepressionFiles.com. You can also find him on Twitter @allevin18.