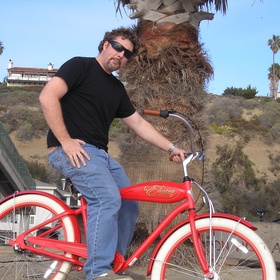 In this episode, Al interviews writer, advocate & sexual abuse survivor, Eddie Kedge. At age seven, Eddie was sexually assaulted by a stranger and forced to keep it a secret. Eddie shares what he calls, "The three pitfalls to the recovery of depression" and much more. You can learn more about Eddie, and see the actual newspaper article of this horrific incident, at his website eddiekedge.com. You can also find Eddie on Facebook. You'll also find Eddie on Pintrist and he Tweets @Eddie_Kedge.
If you enjoyed this episode, please click the 'like' button below. In addition, please know that comments are welcomed and encouraged!
In addition to The Depression Files, you can find Al's blog at allevin18.wordpress.com. You can also find him on Twitter @allevin18.