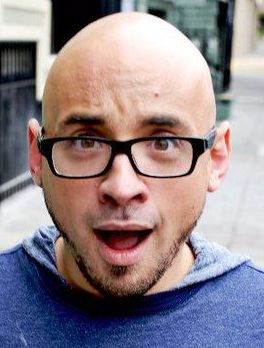 In this episode, Al interviews Erez Shek, mental health advocate and vlogger (recorded 3-19-18). In this very candid interview, Erez opens up to the challenges he has had living with Bipolar Disorder; from receiving his Bipolar diagnosis on the phone, to seeing a doctor who disregarded his Bipolar diagnosis when prescribing medication to him, and to going to rehab for an addiction to Ambien. In addition, Erez tries to help us understand what it's like to be in the midst of a mania.
Known for his "Shek Check" vlogs, Erez is a staunch advocate for mental health with a focus on Bipolar Disorder. Erez now uses his experiences to further his advocacy work. He utilizes his theatre background and humor to create incredibly creative, inspirational videos. Learn more about Erez, and check out his videos, by visiting his website.
If you enjoyed this episode, please click the 'like' button. Also, please take a moment to comment and rate the show. Finally, don't miss an episode! Click the subscribe/follow button NOW!
In addition to The Depression Files, you can find Al's blog at allevin18.wordpress.com. You can also find him on Twitter @allevin18.