Men experience depression differently. Al Levin interviews men who have suffered from depression, educating those who may know little about mental illnesses while giving hope to those who may be suffering. After three years of compiling and sharing stories, Al now includes interviews of experts on various topics around mental health.
Episodes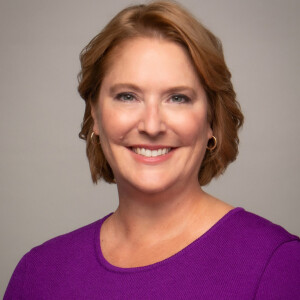 Sunday Sep 25, 2022
Sunday Sep 25, 2022
In this episode, Al interviews Geralyn Ritter, executive vice president at Oregon, trauma survivor, and author (recorded 9-8-22). May 12, 2015 started out as a typical day for Geralyn. She was on a train that she had taken many times. Only this time, soon after leaving the Philadelphia station on a train that would normally be a short ride to her home, she felt some unusual shaking as she had stood up to get something from her briefcase that was on a luggage rack. She grabbed the luggage rack with an unbelievable sensation that the train was tipping.
Later, she was to find out that the Amtrak 188 train was traveling at a speed of 106 mph on a curve designed for a speed of 50 mph. After screaming, realizing that the train actually was tipping, her next memory was waking up several days later in the ICU of a hospital with a breathing tube down her throat.
Geralyn describes how her family, too, struggled to even find her after the tragic accident, as she was clinging to life as a Jane Doe. She shares her incredible, inspirational story of surviving through unimaginable physical injuries, terrible pain, and debilitating depression and post-traumatic stress disorder (PTSD).
Hear how this tragedy changed the trajectory of Geralyn's work and inspired her to write a memoir in the hopes of helping others. You can find her memoir, Bone by Bone: A Memoir of Trauma & Healing, at BoneByBoneBook.com. You can also find out more about Geralyn on her website, GeralynRitter.com.
If you have listened and feel that you have received some value from the podcast, please consider supporting the show by becoming a Patron at patreon.com/thedepressionfiles. You can begin to support the show with as little as $1.00/month!
In addition to The Depression Files podcast, you can find Al's blog at TheDepressionFiles.com. There, you can also find out how to work with Al as a coach or schedule him for a public speaking event. You will also find Al on Twitter @allevin18. Lastly, it would be greatly appreciated if you would subscribe to the show and take just a minute to leave a review and rating.