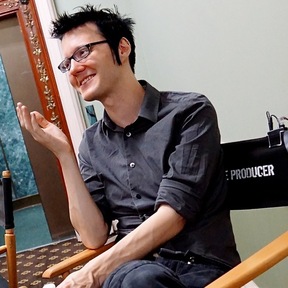 In this episode, Al interviews Hollywood producer Eric Thirteen. Eric describes the challenges of producing a suicide-themed short film while dealing with his own struggles of depression. Witty and down-to-earth, you'll enjoy this episode as Eric shares his insights into living and working with the illness. You can find much of Eric's work at ericthirteen.com and his IMDb page here. He is also the co-host of a podcast titled, Double Feature, in which he and his co-host, Michael Koester, discuss two movies of all genres in-depth. Sign up here to find out where his latest short film, Disposition, will be playing! Finally, you can also find Eric as he tweets at @eric_x13.
If you enjoyed this episode, please click the 'like' button below. In addition, please know that comments are welcomed and encouraged!
In addition to The Depression Files, you can find Al's blog at allevin18.wordpress.com. You can also find him on Twitter @allevin18.