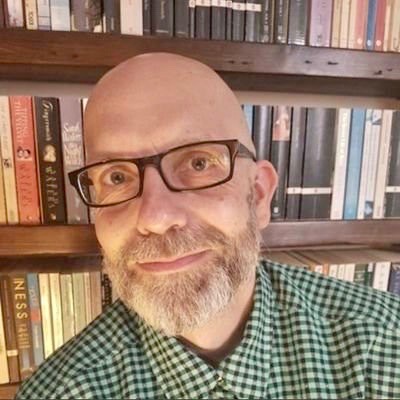 In this episode, Al interviews James Withey, former therapist, mental health advocate, public speaker, and author (recorded 6-18-20). James shares the challenges of losing his father at age five and knowing he was gay at the young age of eleven or twelve, yet keeping those feelings hidden until age eighteen.
James very candidly describes his battle with anxiety, panic attacks, anorexia and depression. Multiple suicide attempts and hospitalizations, James still has a safety plan in place that includes a daily check-in with his husband.
James is the co-creator and editor of The Recovery Letters: Addressed to People Experiencing Depression. He is also the author of How to Tell Depression to Piss Off: 40 Ways to Get Your Life Back. You can find out more about The Recovery Letters project and read letters that may not be included in his book at therecoveryletters.com. You can find out more about James on his website at jameswithey.com. Finally, you'll find James tweeting @jameswwithey and @RecoveryLetters.
If you have listened and feel that you have received some value from the podcast, please consider supporting the show by becoming a Patron at patreon.com/thedepressionfiles. You can begin to support the show with as little as $1.00/month!
In addition to The Depression Files podcast, you can find Al's blog at TheDepressionFiles.com. There, you can also find out how to work with Al as a coach or schedule him for a public speaking event. You will also find Al on Twitter @allevin18.