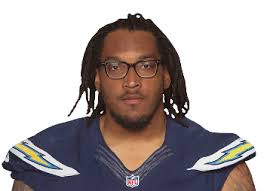 In this episode, Al interviews Joe Barksdale, offensive tackle for the Los Angeles Chargers of the NFL (recorded 2-27-18). Joe describes the lifelong challenges he has endured living with depression. While Joe is currently at a place in which he has little hope of recovery, he is taking new steps that will hopefully help in move towards improved mental health. Joe is adamant about speaking out about the challenges of depression in order to support others with their recovery and to help normalize the conversations around mental health.
If you enjoyed this episode, please click the 'like' button. Also, please take a moment to comment and rate the show. Finally, don't miss an episode! Click the subscribe/follow button NOW!
In addition to The Depression Files, you can find Al's blog at allevin18.wordpress.com. You can also find him on Twitter @allevin18.