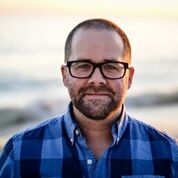 In this first episode, being launched on World Suicide Prevention Day, Al interviews Steve Austin. Steve is a life coach, author, speaker, and host of the #AskSteveAustin podcast. You can find more about Steve at iamsteveaustin.com. You can find his best-selling From Pastor to a Psych Ward: Recovery from a Suicide Attempt is Possible and other books by clicking here.
If you enjoyed this episode, please click the 'like' button below. In addition, please know that comments are welcomed and encouraged!
In addition to The Depression Files, you can find Al's blog at allevin18.wordpress.com. You can also find him on Twitter @allevin18.